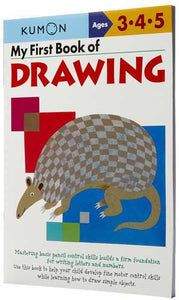 Developing strong motor control and pencil control skills is an important foundation for writing letters and numbers.
My First Book of Drawing
helps children refine these skills by bringing them through all the steps from tracing simple lines and shapes to creating pictures of objects they are familiar with, such as an apple or a cat. Ages 3-5. 
Come see more of our homeschool product videos!