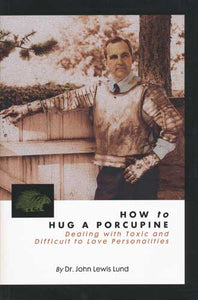 Is there someone in your life who criticizes you too much? Do you have a child who is so difficult to deal with? I think all of us have someone in our life that fits the description, even if it is ourselves! This insightful book by psychologist John Lund teaches us how to "hug a porcupine," or in other words, deal with those people in our life that are "prickly."

If the description fits us, he helps us learn how to control our tongue and seek to be emotionally healthy. Chapters cover the art of giving and receiving criticism, tools for dealing with those who are difficult to love or overly critical, having healthy expectations, recognizing your limitations, understanding nonverbal criticism, and more.

Take the 24-hour challenge—you'll be shocked at how much criticism you are responsible for! I found this book to be very helpful! Paperback, 304 pages.