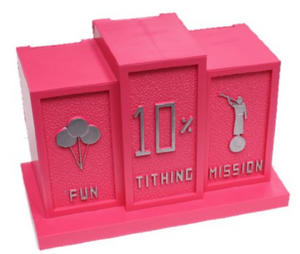 A classic: I think we all grew up on these sturdy banks!

 

Durable plastic bank has 3 slots on top to help a child know how to save his money:

 

one slot for tithing, one slot for mission and one slot for fun!

 

Screw plug for each compartment on the back side of bank makes your savings accessible without breaking the bank.

 

Use and pass down. It will still be in good shape for your grandkids.