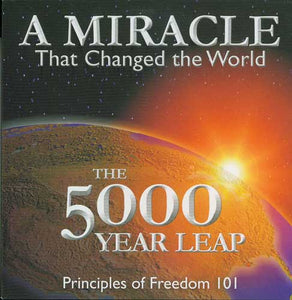 This is a  MP3 audiobook which you can download immediately after purchase.
The industrial revolution thrust mankind ahead 5,000 years! For most of the earth's history, man has lived basically under the same primitive conditions. Suddenly, in an element of free enterprise, advancements were made that drastically changed man from the farmer to the space explorer. But there was hardly a single idea that the American Founding Fathers put into their plan that hadn't been thought of before. When the Constitution was being written, none of those ideas were really being practiced anywhere in the world. It was in America that true freedom was born, based on 28 principles endorsed by the Founding Fathers. These principles and their influence on the world caused a great forward leap in technology. These were ideas such as 1) the proper role of government is to protect equal rights not to provide equal things and 2) a free people will not survive unless they stay strong. This inspiring book contains a chapter discussion on each of the 28 principles of freedom.


Come see more of our homeschool product videos!